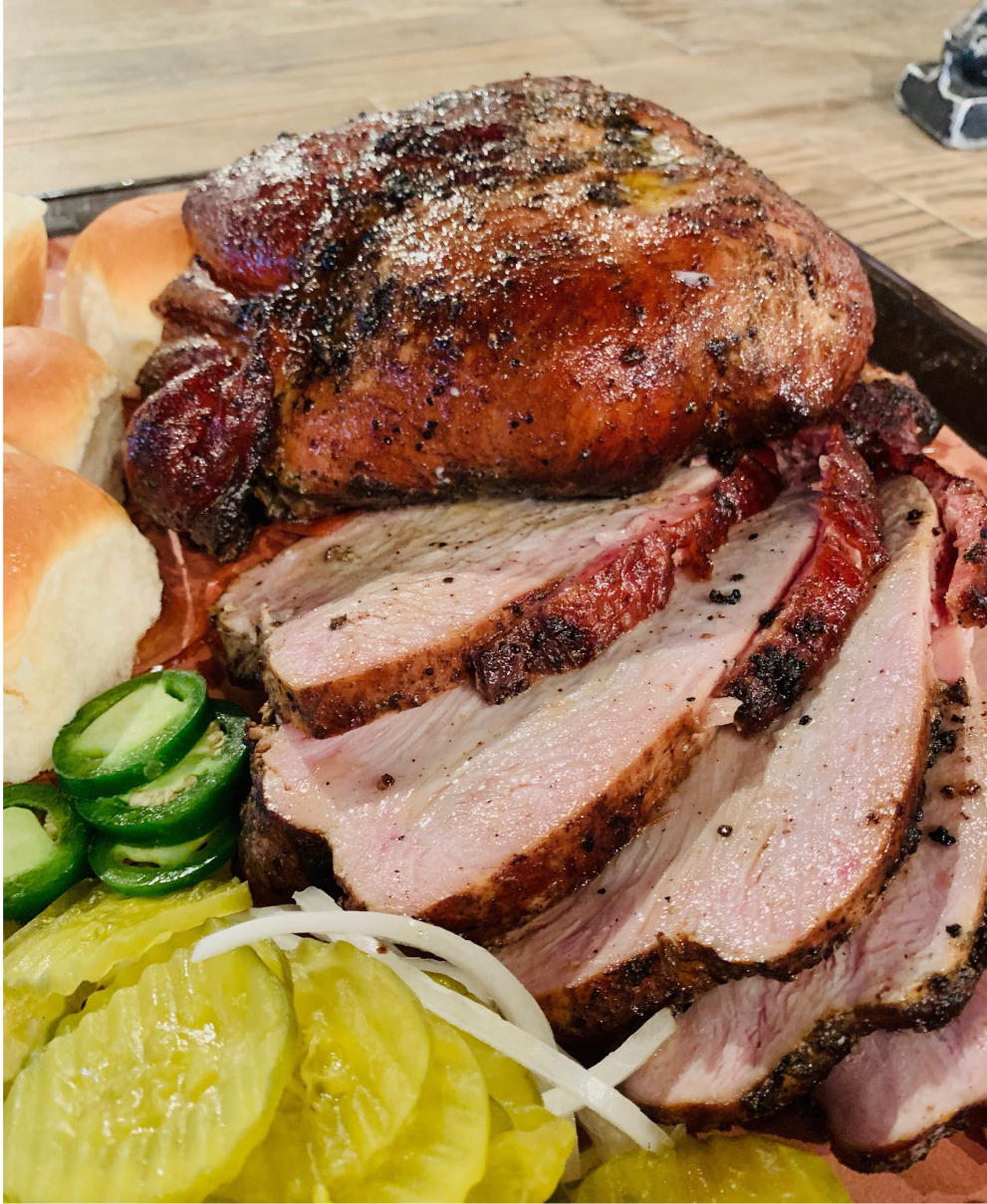 Smoked Turkey Breast
Once you've had smoked turkey for your big family dinner, you'll never go back. Oak smoked and spice rubbed, this sliced turkey breast is great as an entree or for an epic sandwich spread.
3lbs. sliced and vacuum-sealed. Ready to reheat and serve.
And don't you dare forget to order BBQ sauce, too.