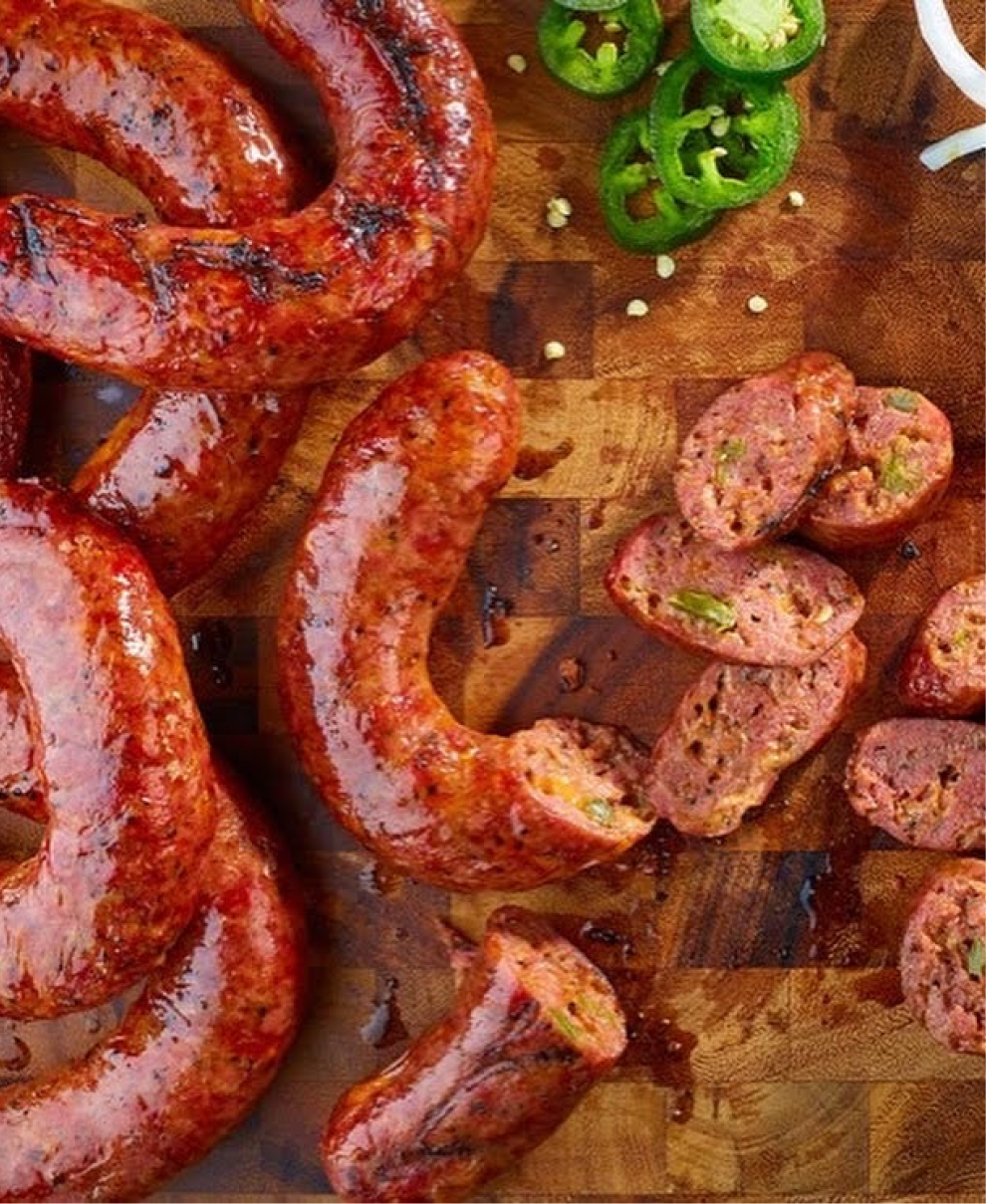 Sausage
Each order includes 10 Texas Hill Country-style pork sausage links.
Every link in the chain happens right here in our smokehouse. Each sausage is handmade with ground pork and our signature spice blend, then stuffed and smoked for hours over a fire burning with oak and hickory.
Ready to reheat and serve.
Make sure to order a side of BBQ sauce, too.