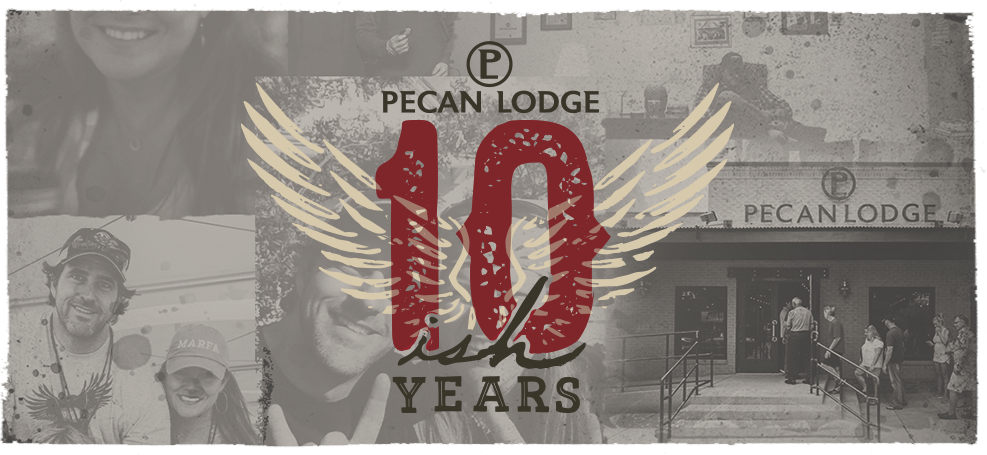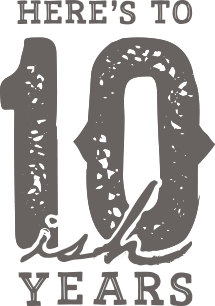 We wanted to celebrate a decade behind the smoker with a big to-do in March 2020. But frankly, we had plenty of other ish to deal with.
So instead of partying, we scrapped our plans, shed a few tears (Justin, mostly), then got to work feeding frontline workers and helping Dallas restaurants through the Dinner Bell Foundation.
Now, after all we've been through, we're counting blessings, not years. Hence the 10ish. So this year, we're going all out to celebrate: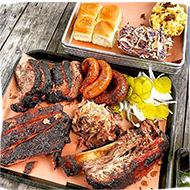 Bringing back long-lost menu items like our Brisket Tacos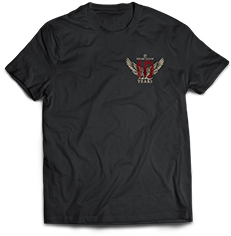 Limited-run Pecan Lodge merch for the true die-hard BBQ lovers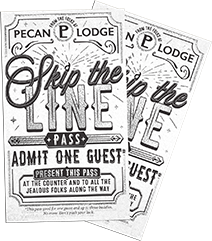 Secretly releasing a few of our coveted Golden Tickets that let you skip the line like a hotshot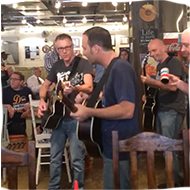 A kick-ass concert series on our patio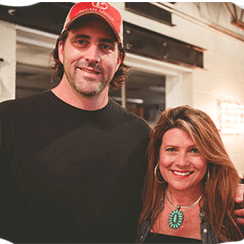 Pecan Lodge has made it a long way from our humble beginnings at Farmers' Market Shed #2, but we're still so grateful to get to keep doing what we love, year after year.
We'd say here's to 10 more, but who's counting?
- Justin & Diane